In the next ten years, the global market for printed, flexible and organic electronics will almost double to $74 billion. The Russian Center for Flexible Electronics, an industrial manufacturer of key components for a wide range of devices, will also benefit from this growth.
A thin sheet of plastic, transparent and resembling glass, can be bent as you like — even rolled, it will not get damaged. Indeed, it is not a packaging material but a high-tech product that appears to be a plastic TFT matrix (Ed's note: thin-film transistors) serving as a control layer of displays, sensors, electronic tags. Specializing in multiple technological startups, the TechnoSpark group has such matrices full-scale production launched for the first time in Russia. The Russian Center for Flexible Electronics, located in Troitsk science city, New Moscow, was built from scratch in an open field. The project was invested by the RUSNANO Group's Fund for Infrastructure and Educational Programs and supported by the Moscow Government.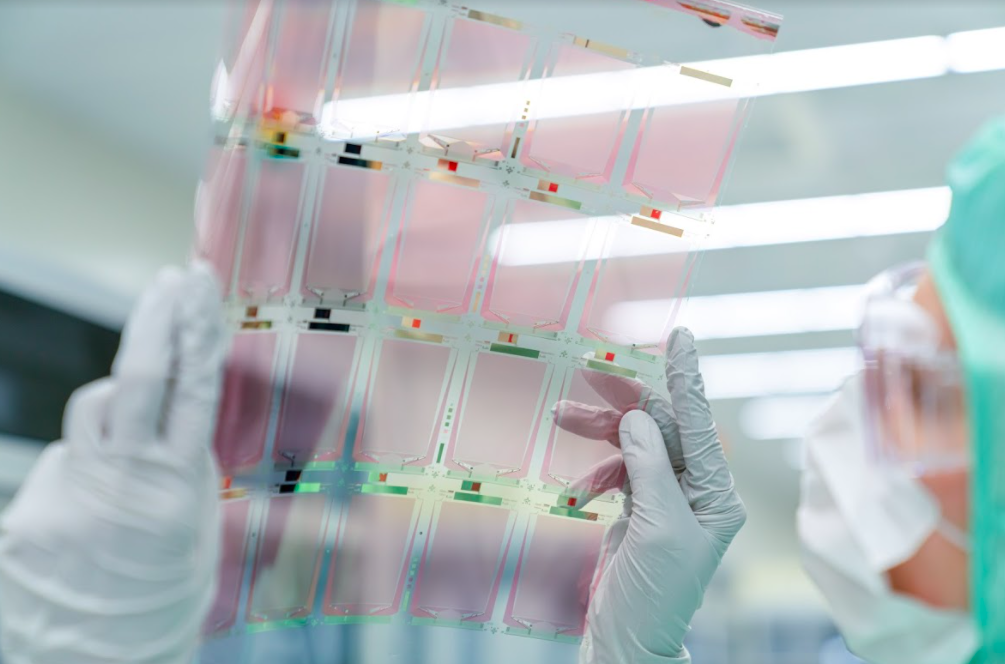 Photo by Forbes
In 2014, by the moment the plant idea arose, the world had not known industrial technologies for flexible TFT electronics yet, just laboratory developments had existed. The TechnoSpark team set up a goal to enter the flexible electronics components market simultaneously with the global technology leaders.
"We have chosen a specific, though free, niche market between R&D and large industrial sites," Boris Galkin, Chief Development Officer of the Russian Center for Flexible Electronics, said. "The former are limited to prototypes and not capable of industrial quality production, and the latter are not yet investing in high capacity facilities since plastic TFT electronics is an emerging market. In the global technology market, there was a deficiency of prototyping centers that could be an intermediate link between developers and manufacturers. We decided to fill this gap in Russia and take an international market position providing the prototype service and small-scale matrix production to be enough, for example, to output several thousand devices."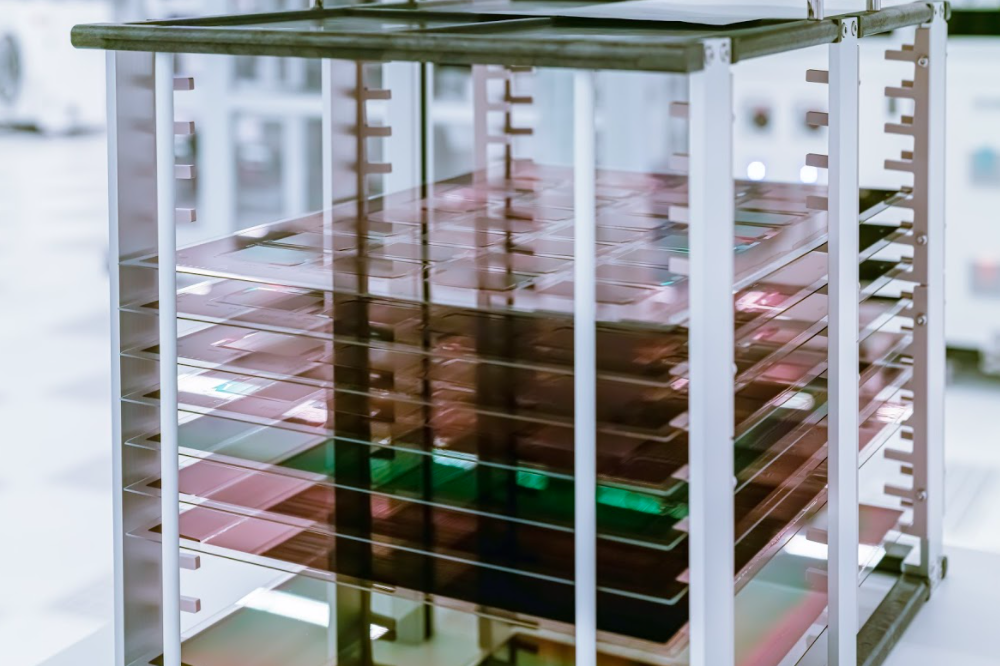 Photo by Forbes
RUSNANO and TechnoSpark agreed on technology transfer with leading technology developers in this area, such as FlexEnable (UK), IMEC (Belgium) and Holst Centre (Netherlands). Machinery and equipment were purchased mainly in South Korea. There are companies producing technology equipment for Samsung, LG and other top microelectronics manufacturers among the suppliers. The Troitsk enterprise capacity is planned to be 4,000 square meters of TFT matrices per year, a sufficient amount to produce 300,000 LCD screens for consumer electronics, 100 million RFID tags or 1.5 million screens for electronic price labels.
Up to 80% of products are planned to be exported
The Russian Center for Flexible Electronics' choice of the niche and the business model make the Troitsk products competitive on the world market. TechnoSpark has been engaged in venture building for eight years, including batchwise global deep-tech developments being turned from the industrial R&D stage into the commercial-scale technology. In addition to flexible TFT electronics, a similar model is used by TechnoSpark to operate in integrable photovoltaics, biotechnology, picosecond lasers and other technological domains. This startup building model allows for significantly lower operating costs compared to similar microelectronics manufactures worldwide.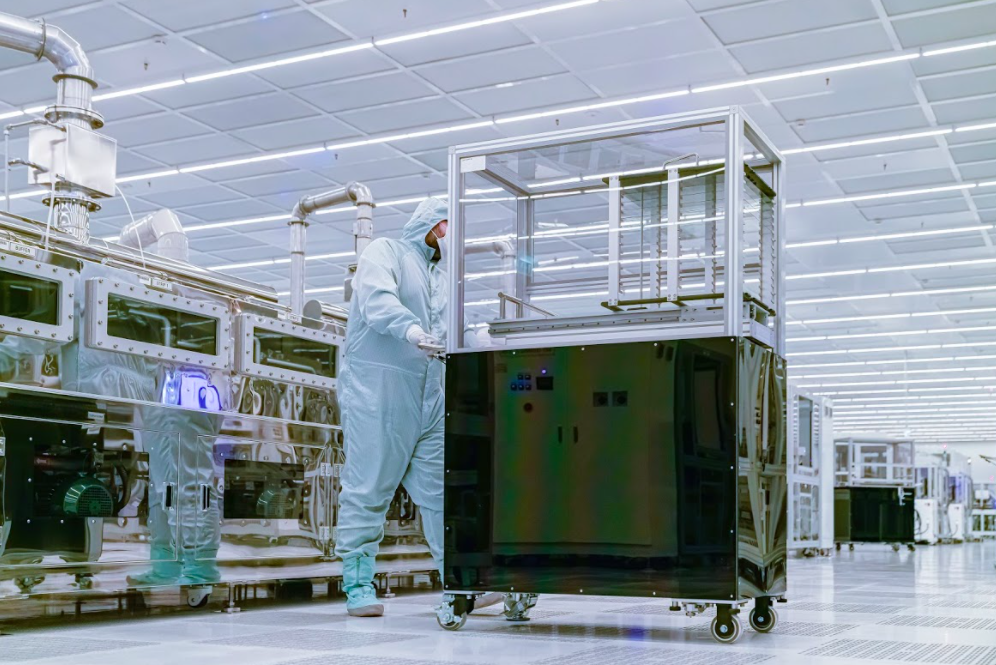 Photo by Forbes
There is no doubt that the demand for flexible electronics will grow. In the next ten years, as experts predict, the global market for printed, flexible and organic electronics will almost double: according to the IDTechEx research, the growth is expected from $41.2 billion in 2020 to $74 billion in 2030. As for folding displays, explosive growth in demand is already apparent. According to Display Supply Chain Consultants, with 360,000 such screens for smartphones, tablets and laptops sold in 2019, it will take 69 million as soon as in 2023.
As an industrial contract manufacturer of key components for a wide range of devices, the Russian Center for Flexible Electronics stands an excellent chance to integrate into the global supply chain with its products. With thin-film transistor matrices, for example, it is possible to develop a compact fingerprint scanner with its weight and dimensions to be ten times smaller than the existing analogues. Negotiations on such detectors development are already in progress with a number of prospective domestic and foreign partners. Curved LCDs for vehicle dashboards or side stands have great potential. Manufacturers of smart cards, electronic price labels and digital signboards are interested in shock-resistant screens on electronic paper. And these are only some examples of the Troitsk TFT matrices application.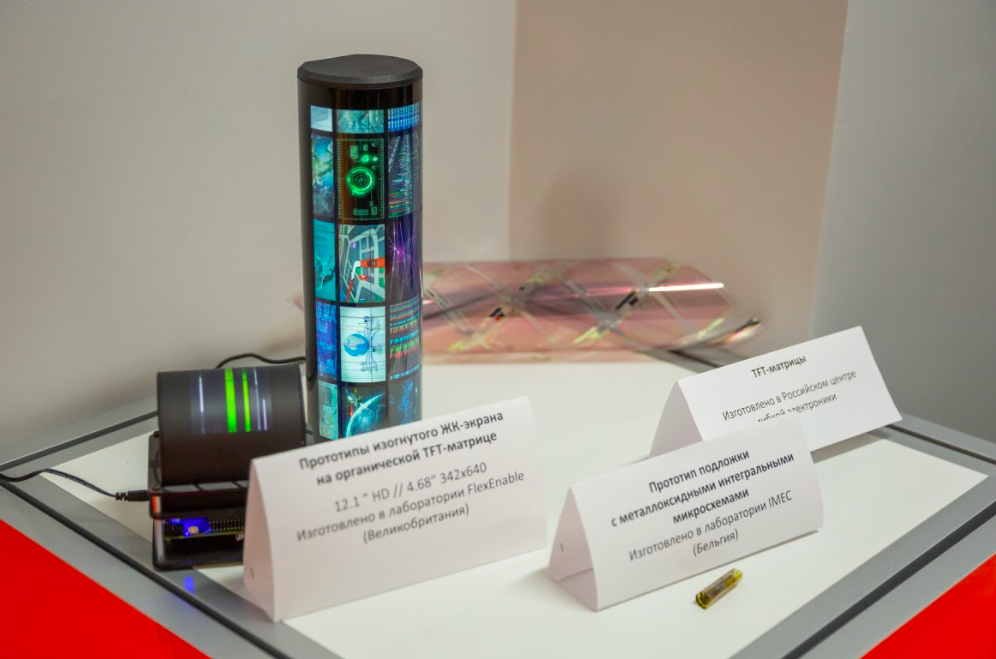 Photo by Forbes
Flexible displays for augmented reality, the integration of flexible electronics with clothing and medical equipment, are among the other promising products that will support the implementation of the TFT matrices, made by RFEC. "Thanks to flexible electronics, any surface becomes displaying," Yury Udaltsov, Deputy Chairman of the Board, RUSNANO Management Company, outlines the perspective. "One of the world's largest manufacturers of smart home systems is interested in turning the surface of a smart column into a display so that the user can see information from either side. Everyone is waiting for integration with clothing, which will allow for monitoring the key parameters of a person's health. Or imagine the flexible electronics to be used in medical devices, in an X-ray apparatus, for instance. Just wrap the necessary part of your hand around with the film and take a picture; the equipment is to become light and portable. We are already working on solutions of this kind."
Source: Forbes