What are the challenges of high-tech companies that contract manufacturing helps to meet? Why should a digital twin be related to a financial one? What do modern production standards include? Let's find the answers basing on experience of TechnoSpark, a company from Troitsk.
In the first two months since the pandemic began, TEN Group labor productivity has doubled. In Troitsk, the protective shield (3D-printed face visors) production has been launched from scratch, a virus-detecting portable device has been created, the laboratory tests production has been set up with a capacity of one million units per month, medical components supply has been initiated… And all this has been achieved without being detrimental to the other orders. How is this possible? It's not a secret — contract manufacturing is the answer.
---

TEN Group is an umbrella brand of all TechnoSpark contract businesses located on the outskirts of Troitsk. The companies of the group cover a wide range of customer production tasks from design to shipment of the outputs. "This means, the partnership with us makes it possible both to create new products or arrange full-scale production of existing ones.

---

Oleg Lysak,

 

CEO, TechnoSpark Contract Businesses
Notably, the production infrastructure has customers not only among the Troitsk companies and Moscow third parties, but also the entire nanotechnology centers network of the Fund for Infrastructure and Educational Programs represented by startups from St. Petersburg, Ulyanovsk, Novosibirsk, Tomsk, Saransk, Kazan, Zelenograd and Dubna. The RUSNANO portfolio companies, concentrated in Novosibirsk, has also recently appeared with contracts. "We see that the contract manufacturing trend has finally come to Russia, affording not to think how to produce, but keep the focus on the product development and marketing," Ruslan Titov, Deputy CEO of the RUSNANO Fund for Infrastructure and Educational Programs, explained. "Our contract companies specialize in the production of complex equipment and high-tech components. They are capable of providing mechanical and mechatronic systems engineering from sketching to working prototype creating and batch-wise production. Their portfolio comprises more than 300 customers engaged in the development of robotics, medical and industrial equipment, optics and lasers."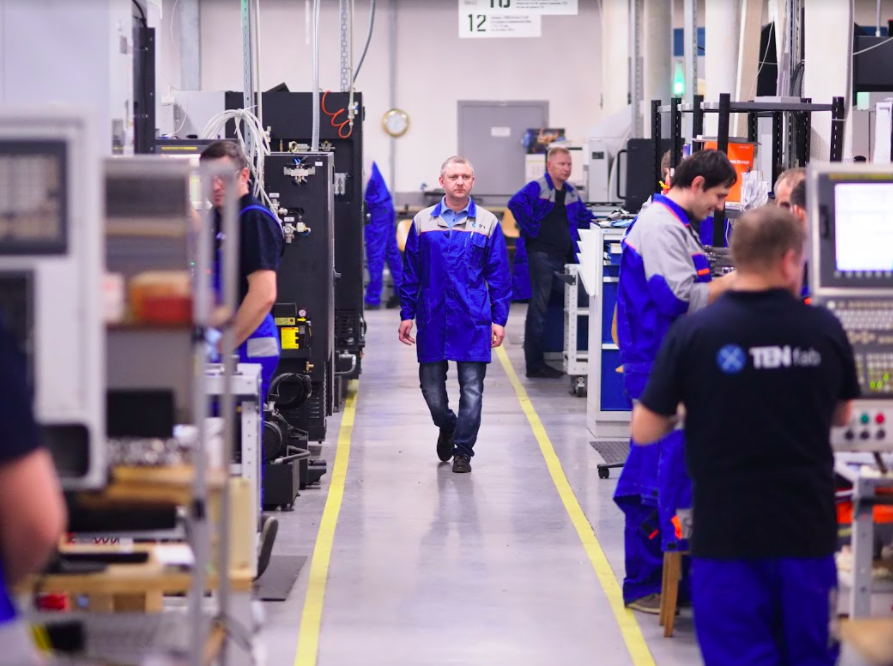 Photo by Forbes
The excursion organized at the Troitsk production sites is impressive. Not every mature company, not to mention startups, can afford a metal 3D printer or an optical coating spraying machine. The brading machine, which weaves composite material preforms, is the only one of this size in Russia. Business processes also correspond to the modern equipment. "The customer is concentrated on what to do, whereas the focal area of the contract manufacturer is how to do it, staying effective as possible in terms of both price and quality," Oleg Lysak said. For the past year and a half, TEN Group has been investing a lot in digitalization. Today, the automatic mode allows getting data on how long one or another component is being produced, how much time assembling or coating requires, etc. The digital and financial twins are closely integrated, which helps to be quick in necessary management decisions, finding a balance between speed and cost. For example, well-adjusted batch production does not require constant supervision or great employee involvement, so that the orders can be shifted to night time.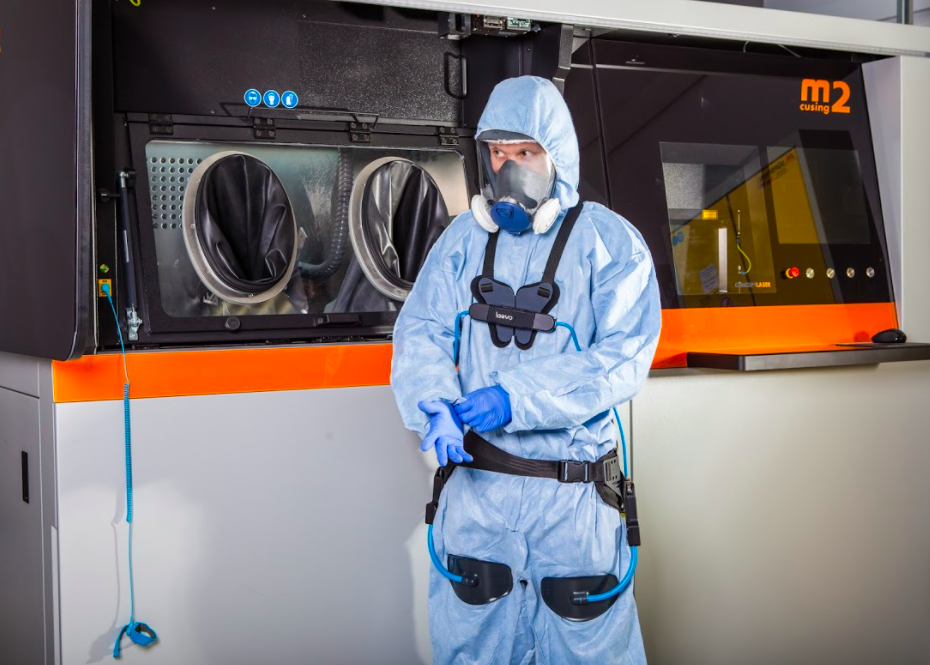 Photo by Forbes
Working on a specific product is also organized in the other way than in the customers' own workshops. Firstly, the contract manufacturer has a completely different attitude to the documentation. "I am sure that it is only the contract business that can make a non-customized industrial product. In the context of Russia, the product of many companies is manufactured without any documentation requirements. Thus, when launching the large batches, trying to work with big companies or placing on the foreign markets, such companies face a lack of various things, from certificates for all materials, components and production sites to technical documentation for the product itself, " Oleg Lysak explained.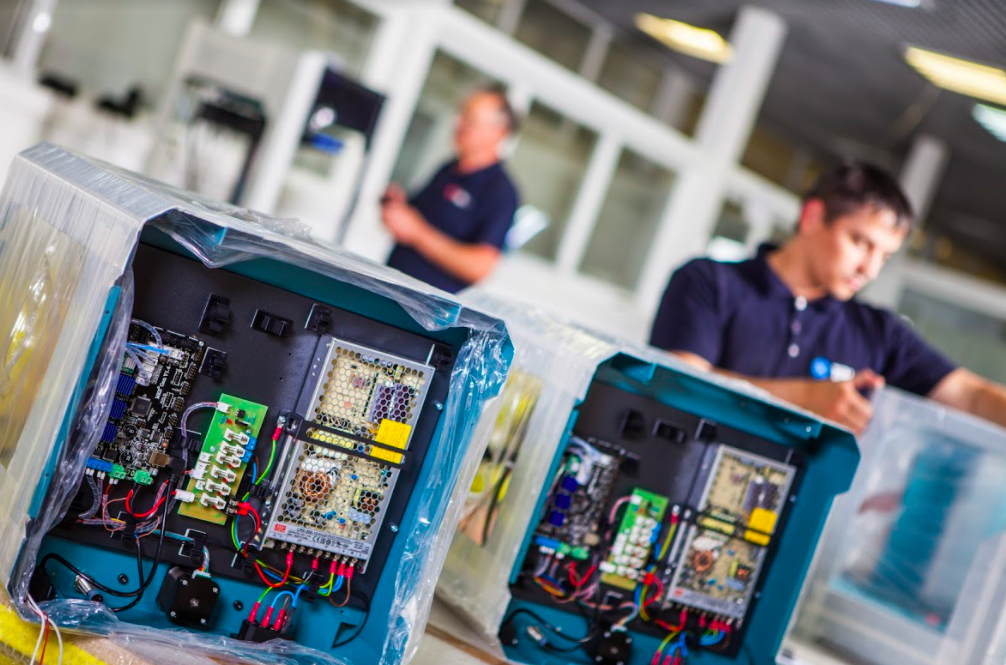 Photo by Forbes
Secondly, all production-related issues, from choosing suppliers to logistics, are not in the entrepreneur's field of responsibility. "Our capacities and agreements with suppliers are different. We have a better understanding of what suppliers and carriers are, how they manage with the tasks, where various conditions can be found and what the spoilage level is. What is also important, we check the quality beforehand. Having initiated working with us, the company releases its internal resources to create a new product," the TechnoSpark CEO underlined.
Thirdly, contract manufacturing provides an opportunity to scale production in quick time. Anti-coronavirus outputs are quite illustrative, as it took only a week to launch production.
Initially, most of the TEN Group orders were provided by companies created within the framework of TechnoSpark, but now the share of external revenue is on average 90%. Simultaneously, 50 orders at different stages are processed, standing for 200–300 different components at different stages of production. A lot of companies return. "For us, customer relations always mean building a long-term partnership being contributed to by both parties," Oleg Lysak said.
Source: Forbes