Russian Center for Flexible Electronics is the first Russian manufacturer of microelectronic components with plastic basement. Boris Galkin, the development director of the company, told how to manufacture a flexible screen, what is the current status of the international market of flexible electronics and why Russia holds great promise in this marke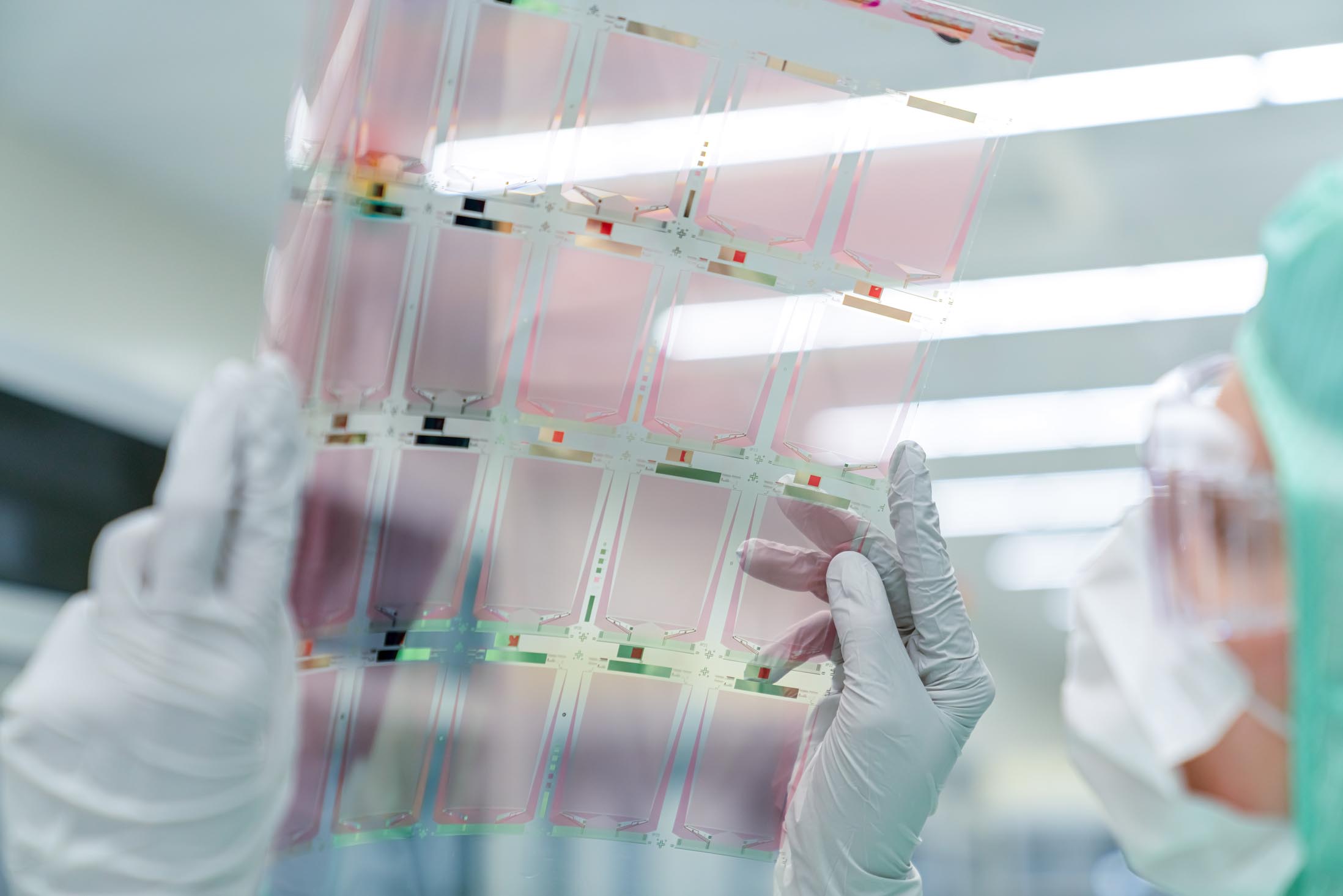 Photo by Media Office of TechnoSpark
What is the difference between conventional and flexible electronics?
I prefer the term 'plastic electronics'. It explains the concept more precisely as the end-product does not necessarily need flexibility.
Conventional electronics are silicon-based, while flexible use plastic. Silicon dies are rather fragile by nature, while plastic components suffer no deformation under mechanical stress thus being more adaptable for those applications where the use of traditional electronics is problematic. There are other advantages. They are small in size: plastic components weigh by one order less and are several orders thinner as compared to silicon analogues. What's more, in some applications while ensuring comparable performances plastic electronics are even more cost-efficient than silicon ones. And as the plastic electronics industry is going to evolve, the cost gap will widen too.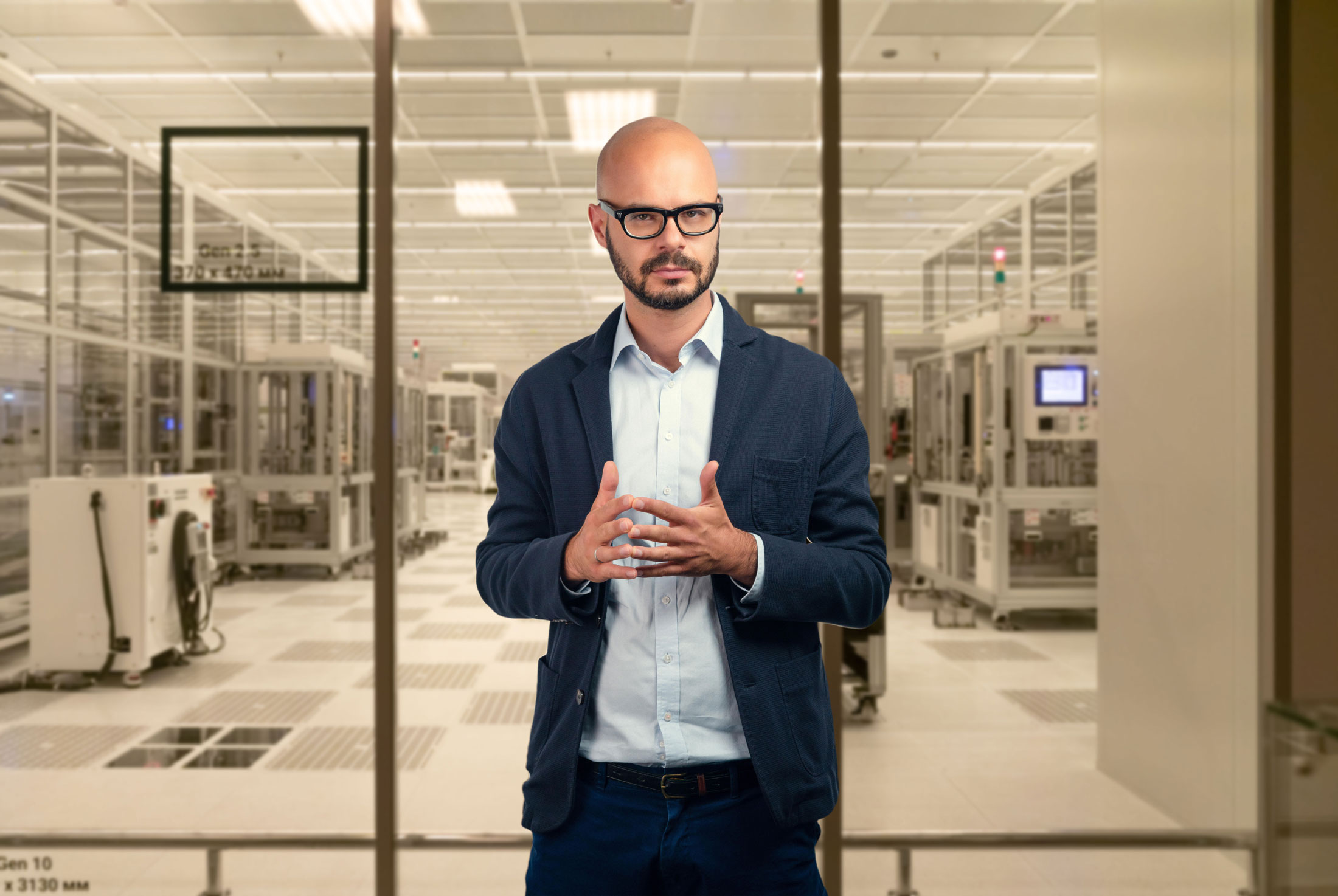 Photo by Media Office of TechnoSpark
Which parts of a device can be flexible?
As of today may components can be flexible: screens, sensors, batteries, integrated circuits, housings etc. Samsung has produced a smartphone that converts into a tablet as it has a foldable screen.
Electronics penetrate in such spheres where they used to be hard even to imagine, such as sensor screens on clothes or medical patches: a sensor is stuck on the same way you use an ordinary adhesive patch, and the device inside can measure pulse, blood pressure or record other biometric parameters.  More complex medical sensors can be developed, for example, flexible shape X-ray detectors that would yield a far better accuracy level. This is applicable not only in medicine (like with a detector that can be wrapped around a patient) but also in non-destructive testing (pipe flaw detection).
In the automobile industry solutions, the bent shape is of more importance than flexibility. A screen can be integrated into the control panel or the side pillar (left of the driver's seat) to display the image from the camera facing the blind zone.
Chances in the new market
Russia cannot be called a successful manufacturer of silicon-based electronics, what are our chances with flexible?
Russia is far behind the world leaders of silicon electronics. This industry is 50 to 60 years old, while here it started to develop rather late. A lot of funds were invested in it worldwide and it is very difficult to catch up with the leaders and to outstrip them.
But flexible electronics started to evolve on the industrial scale quite recently, less than five years ago. Today we are dealing with the first stages of this technology development. Russia is among the first countries that decided to invest in the industrial implementation of the technology. It's one thing to have laboratory samples, and quite another to develop a technology that produces off-the-shelf products: not just a couple of dozens of samples, but tenths and hundreds of thousands or millions of devices.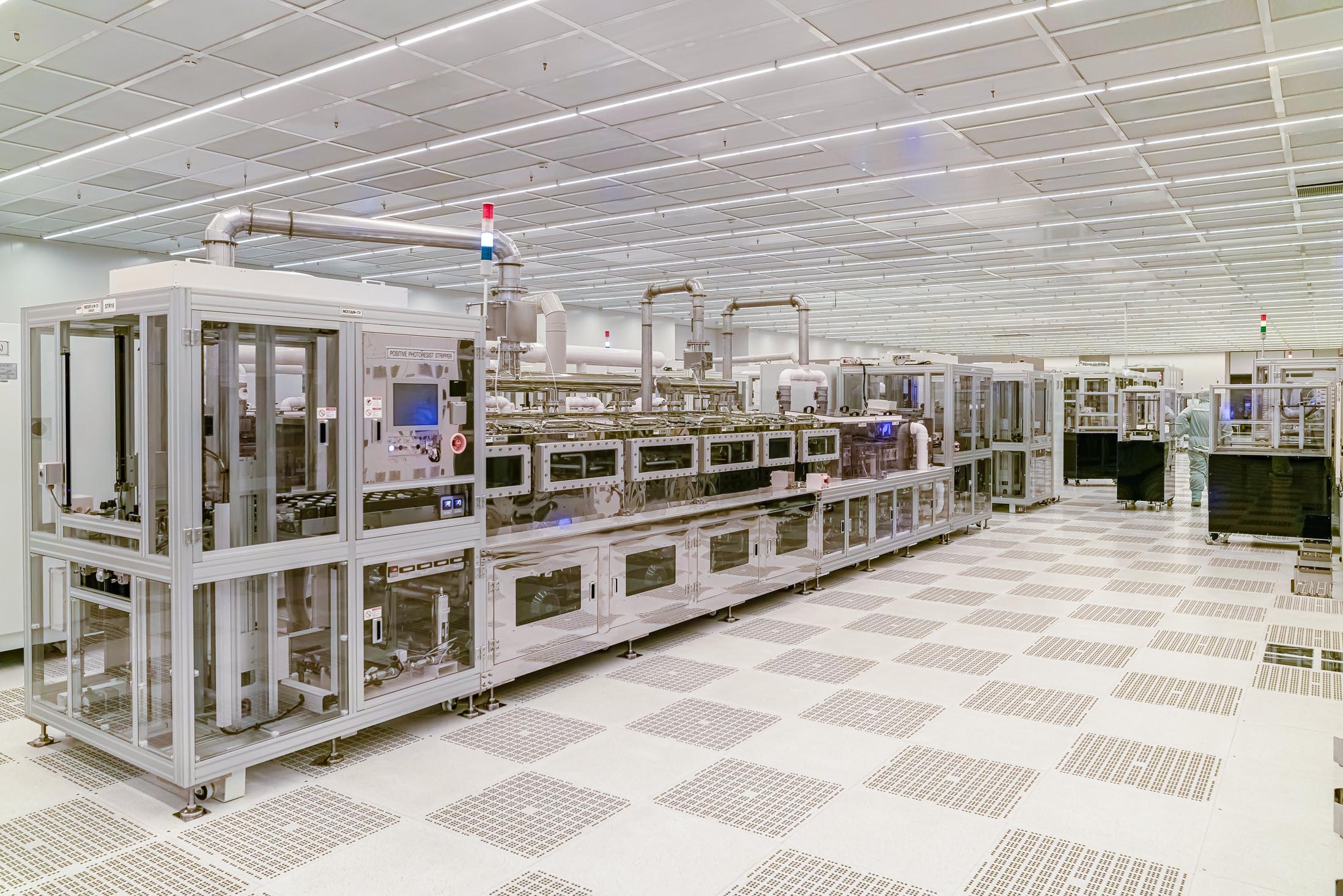 According to the assessment, the global market of flexible electronics in 2020 is worth $41,2 bln and it is expected to increase almost twice by 2030 up to $74 bln.
Photo by Media Office of TechnoSpark
What does the Russian Center for Flexible Electronics do and how did it come about?
Russian Center for Flexible Electronics started operation this year, the opening ceremony was held in March 2020 just before the COVID-19 pandemic in Russia. The main product manufactured by the plant is plastic thin-film transistor matrix. TFT matrix is a key component, or so to say the brain (the heart) of many  radio-electronic components. These matrices are used in the production of LCD or OLED screens, smartphones, X-ray detectors, biometric sensors, chips for RFID tags, screens of e-paper (electronic paper displays).
The design of our plant provides for manufacturing of TFT-matrices using two disruptive global technologies. The first of them is organic electronics (transferred from FlexEnable in Britain), the second – metal-oxide IGZO technology (uses indium, gallium and zinc oxide and was transferred from IMEC R&D in Belgium). Organic TFT-matrices are used in EPD and LCD screens and biometric sensors, GZO TFT are used in integrated circuits and OLED screens. The availability of two technologies decreases process and business risks related to the introduction of the new technology to the market. In addition to that, several leading research groups work at the confluence of organic and metal oxide technologies. This may result in producing revolutionary types of products within the following two or three years and we will be able to implement mass production of such new developments at our plant. The idea of opening such plant appeared over five years ago. The phase of concept development and negotiations with investors lasted for two years.
TechnoSpark organised all the works on building and starting the plant up: from design to technology transfer and processing equipment commissioning, they also cooperated with the technology partners and negotiated with investors. The main investor is the RUSNANO Fund for Infrastructure and Educational Programs supported by the government of Moscow.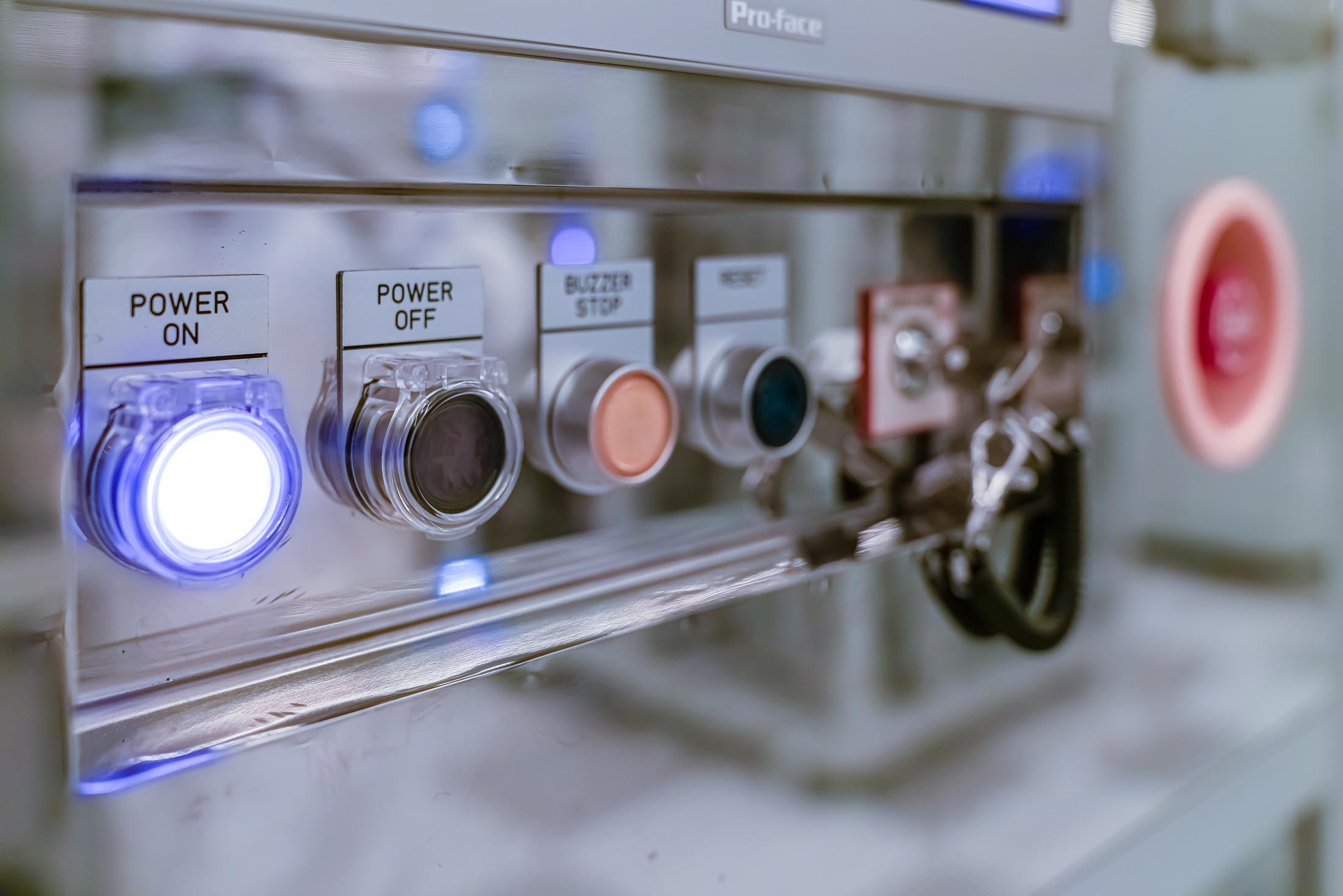 Photo by Media Office of TechnoSpark
Peers and competitors
What other companies globally produce flexible electronics?
There are about five manufacturers of various scale that make flexible electronics globally.
We are happy to see that after ten years of intense work, Samsung managed to launch mass production of foldable OLED screens. Samsung uses the technology of low-temperature polysilicon that has its advantages and disadvantages. It is a very capital-intensive technology with a barrier to entry of several million dollars.
There also is a British company that manufactures plastic electronics for plastic RFID and  NFC tags. They bet on producing RFID tags that will be several times cheaper than similar silicon solutions Thus they hope to open new segments of the market, the most important of them being the FMCG products. These tags when integrated into a package will ensure tracking the entire life cycle of a product and allow for the new level of working with the purchasers. For example, recipes for dishes of cocktails could appear on a smartphone upon scanning an NFC tag.
A company from US develops and manufacturers X-ray detectors on the basis of IGZO technology.
Japanese companies are also making rapid progress in the direction of IGZO technology. They do not manufacture but transfer their technology to industrial players. So some years ago, Sharp company started up an IGZO TV sets plant using this technology.
What distinguishes the Russian Center for Flexible Electronics among the international competitors?
The production technologies of other companies are tailored to one particular type of products. While we from the very beginning designed our production site to be quickly adaptable to the market needs.
TFT matrices (the main product of our plant) have multiple applications. We start working with clients from different segments and will continue to do so during the next two years. As soon as we get to the point where the number of orders exceeds our production capacity, we will select the most marginal products and focus on them.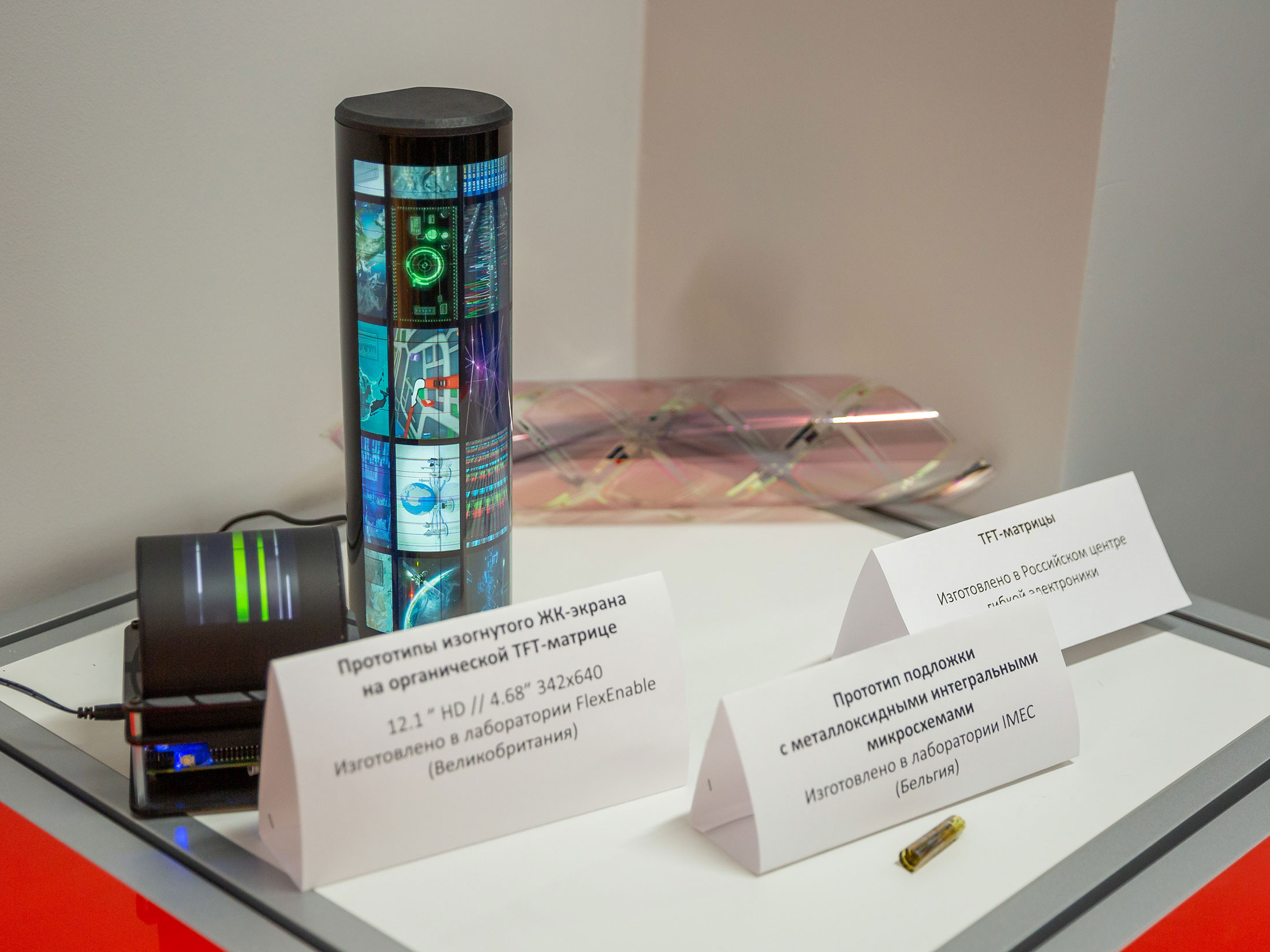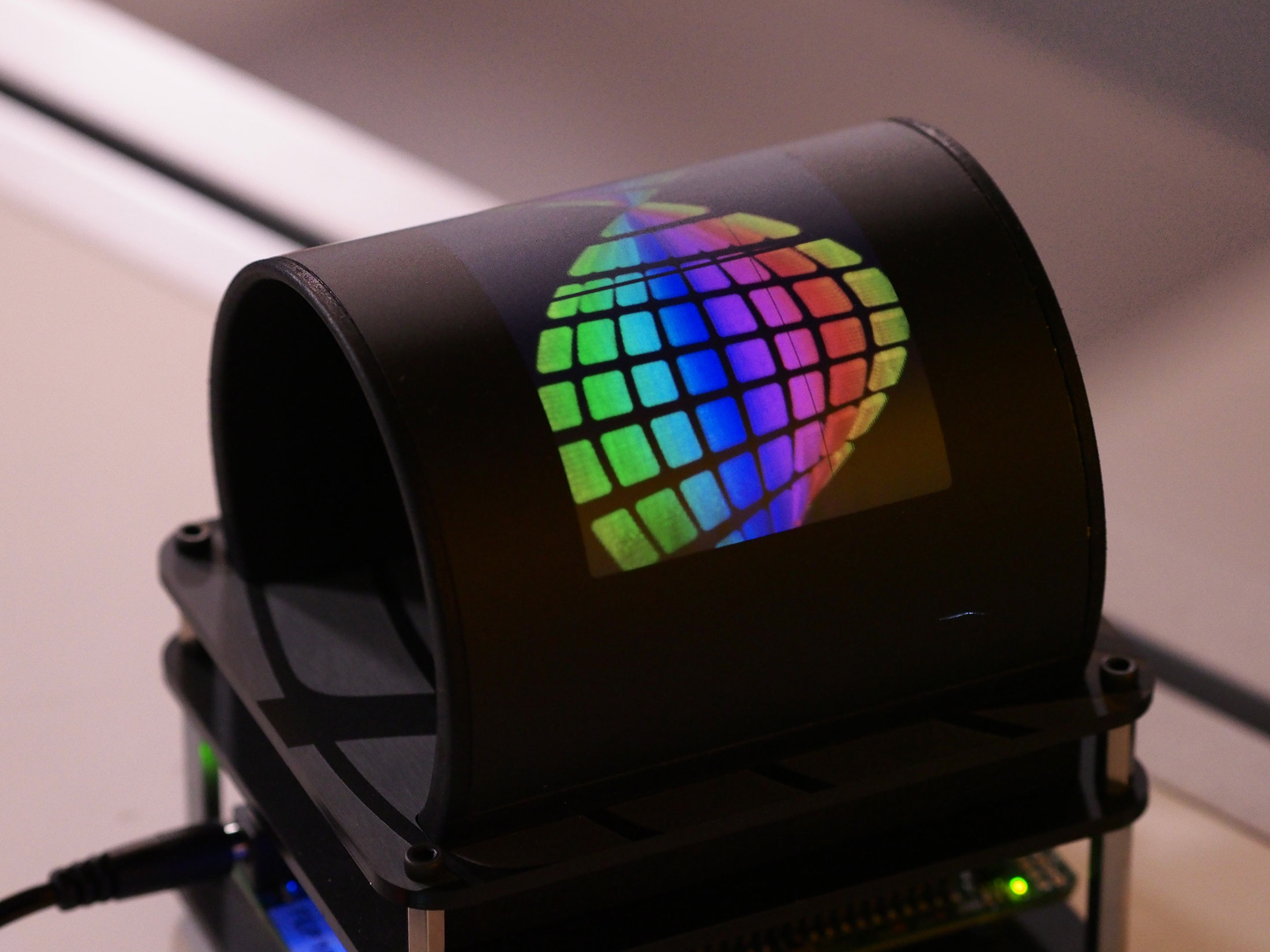 Photo by Media Office of TechnoSpark
Scale and prospects
What is Russian Center for Flexible Electronics occupied with half a year after the opening?
We are completing the transfer of our first technology and ship small batches of e-paper screens. The target applications are electronic shelf labelling, badges, smart maps and digital signage.
We are now at the negotiation phase with several companies for the production of electronic shelf labels and if it is successful, the next year coming to a shop, one will see electronic labels with screens produced at our plant.
In parallel with that several R&Ds are ongoing. They are aimed at the creation of architecture and design for new applications: plastic RFID tags, fingerprints scanners, X-ray detectors and LCD screens. If any of these R&Ds are successful they will yield a breakthrough. For example, the already mentioned shaped LCD screens will enhance the very popular now smart speakers as their housing will be wrapped in the screen. This will result in a revolutionary level of communication with a user.
Are you going to export all your products?
We have technology partners who have been present as players in the international markets in the sphere of flexible electronics for quite a while. In the UK it is FlexEnable – the company specialising in organic electronics. In continental Europe it is Imec – Belgian R&D organisation and its technology subsidiary in the Netherlands called Holst Centre. As they only do the development part, the orders for production will be given to us.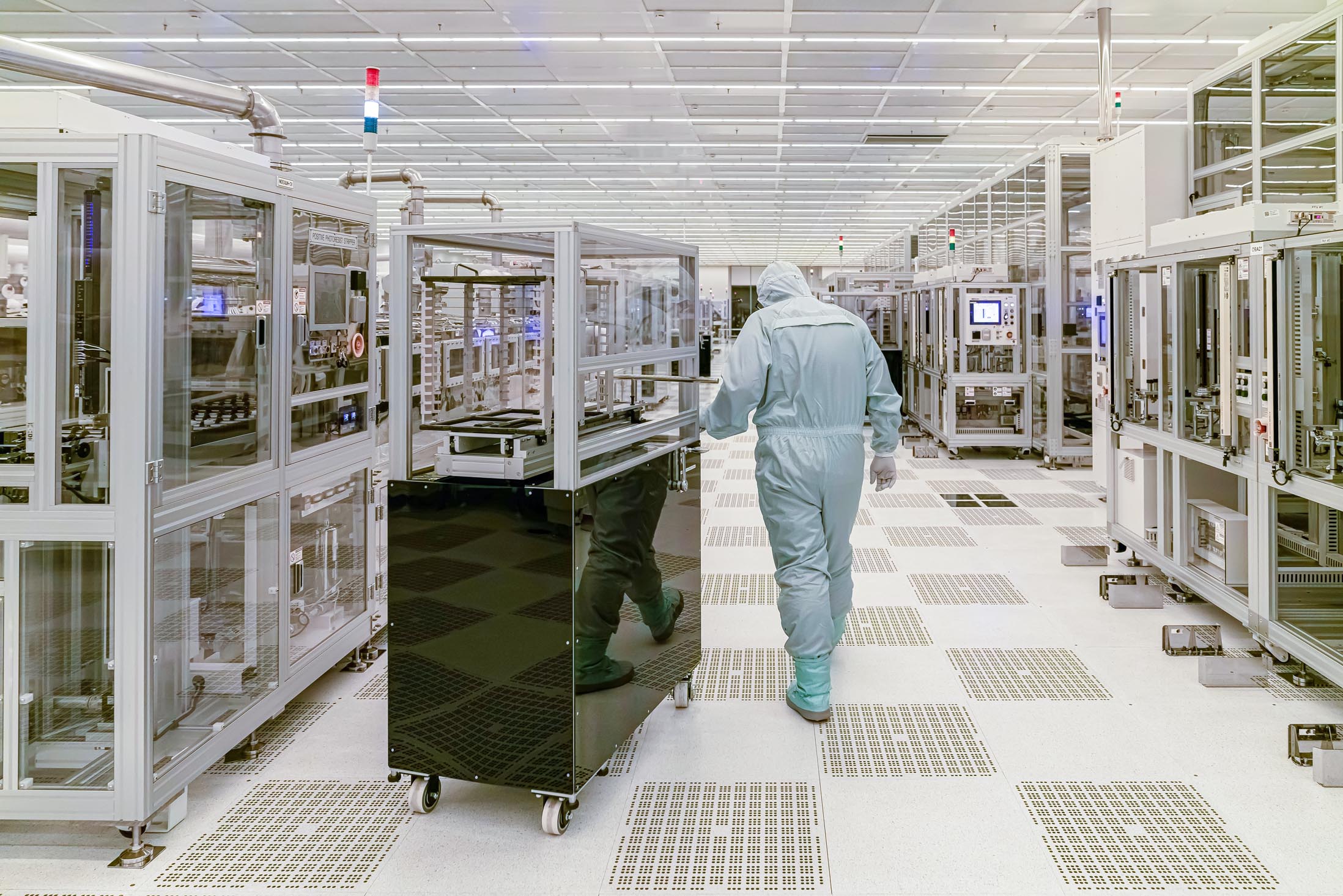 80% of the products will be exported.
Photo by Media Office of TechnoSpark
The primary reason for exporting is that the foreign market is more advanced in terms of applications, as compared to Russia.  As time passes the situation will change but for the moment we see that there is much more interest abroad.
What are your production output and the goals for the next few years?
When we reach the full capacity of mass production, we will be able to produce 4 thousand sq.m of electronics per year. In terms of components, it will amount to 1.5 million screens for electronic labels or hundreds of million RFID tag chips. If counting in smartphone screens it will make about 100 thousand screens per year.
We are at a negotiation phase with several customer leads. There are several big contracts, each of them having the potential to use 10 to 50% of our production capacity daily.
For the next year, we are planning to complete the IGZO technology transfer and start mass production.
Source: Inc.