MOSCOW, April 5, REFNews. The TechnoSpark Group of Companies (New Moscow) creates new Russian technology companies using a startup studio technique, which allows developing high-tech startups in an almost conveyor way. This was declared to our agency by Denis Kovalevich, Chairman of the Board, TechnoSpark.
"Out of a hundred companies established by us over the last seven years, 15 have already launched their products in the market. The next 30 companies (we call them candidates) are actively developing their products, and at least 50% of them will be transferred to the leading group in the next two to three years. Finally, we have several dozens of very young startups and we replenish their number annually," he said.
According to him, "a startup studio such as TechnoSpark, meets the demand of corporations using a conveyor approach to develop startups."
"TechnoSpark is aimed at creating not a unicorn (a company with capitalization up to one billion dollars) with exaggerated assets, but at building very sustainable companies with an adequate valuation. Such startups find their buyers more easily returning the capital flow to the conveyor. Of course, we all love bright and wonderful unicorns. However, not all technology entrepreneurs are as exposed to the public as Ilon Musk," added Kovalevich.
---

The names of 99.9% of technology entrepreneurs are unknown to anyone at all. And the business model of a startup studio with the invited entrepreneurs makes it possible to multiply increase efficiency and reduce investment costs. Thanks to the unicorns that have already opened the doors to the future with their sharp horns, the camel caravan is confidently moving towards sustainable progress.

---

Denis Kovalevich,

 

Chairman of the Board, TechnoSpark
The startup studio model, also known as the serial entrepreneur approach, is well suited not only for the IT sphere but also for material startups.
"Moreover, it is ideal for any city of the world, particularly if it cannot boast of the high technology entrepreneur density. Although the first startup studios emerged in the mid-nineties, we are currently observing their exponential spread around the world," added Kovalevich.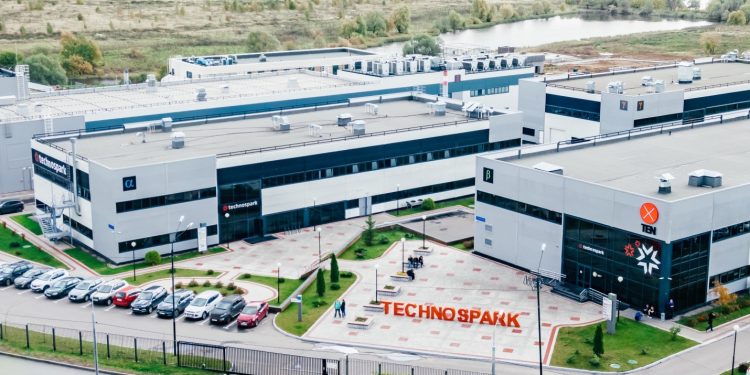 Photo by TechnoSpark
TechnoSpark is one of the first startup studios to focus only on new material industries. For example, large retailers need warehouse robots, and therefore, a startup will have a great potential value, provided that it is capable of creating a robot stronger and cheaper than competitors can offer. So, such a robot is being developed within the TechnoSpark Group of Companies.
Having stated a business hypothesis, the startup studio negotiates with an experienced builder of technology businesses, offering him to become an entrepreneur in residence. He puts together a team of engineers. The startup studio environment provides the new company with initial capital, business know-how and technical support, which is so difficult for start-up entrepreneurs to achieve on their own.
Source: RefNews